Check or uncheck the different set of cookie data we store in order to enhance your experience on our website. We have some essential cookies that do not track any personal identifiable information but your can temper with all the other.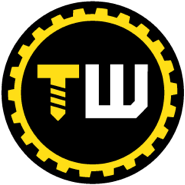 Privacy Settings
At toolwarehouse.com.cy we use cookies to improve the services we provide while using our website, information are stored on those cookies and are used to retrieve those information to provide those services. We use cookies to store your cart and your session while logging in the website. Your can fully control the cookies we place here but you cannot remove cookies that are "Necessary" for the website to function properly.
These cookies are necessary for the website to function and cannot be switched off in our systems.
---
In order to use this website we use the following technically required cookies. We use these cookies to identify your presence while you log-in. The cookies are required for you to use our website and cannot be blocked because the website will not be functional and security may be compromised.
wordpress_test_cookie
wordpress_logged_in_
wordpress_sec
wp_wcpt_session_
wordpress_gdpr_allowed_services
pys_landing_page
wordpress_gdpr_cookies_declined
wordpress_gdpr_cookies_allowed
cp-impression-added-forcp_id_
temp_cp_id_
cp_id_
gens_raf
---
We use WooCommerce as a shopping system and we use a total of 4 cookies. For cart and order processing 2 cookies will be stored. This cookies are strictly necessary and can not be turned off. We use those cookies to have persistent cart for your convenience when you add stuff to your cart and close your browser. You can come back and see the items in your cart so you won't forget or lose your favourite products. We also use the third cookie to identify and find the cart from our database. We use cookies also to track your recently viewed products when you visit a product so that you can call back and visit a product you might have missed.
woocommerce_cart_hash
woocommerce_items_in_cart
wp_woocommerce_session
woocommerce_recently_viewed
shop_per_page
---
We use cookies to ensure that our site is spam free. Toolwarehouse uses Google Recaptcha to protect comment, contact, login and registration forms.
1P_JAR
CONSENT
OTZ
PREF
GPS
YSC
VISITOR_INFO1_LIVE
NID
---