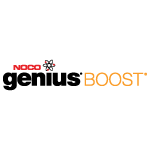 In stock
Designed for 6-volt and 12-volt lead-acid automotive, marine, and deep-cycle batteries, including flooded, gel, AGM, and maintenance-free, plus lithium-ion batteries.
Enjoy precision charging - An integrated thermal sensor detects the ambient temperature and alters the charge to eliminate over-charging in hot climates and under-charging in cold climates.
Charge dead batteries - as low as 1-volt.
Simple to set up and use - Plug-in, connect to the battery, select a charge mode, and start charging your battery.
Restore your battery - Detects sulfation and acid stratification and restores lost performance for stronger engine starts and extended battery life.
Compatible with all types of vehicles - cars, motorcycles, lawnmowers, ATVs, tractors, trucks, etc.